HOCHSCHULE DER BUNDESAGENTUR FUER ARBEIT
The University of Applied Labour Studies of the Federal Employment Agency (HdBA) is a state-approved University of applied labour science. It was founded in 2006 by the Federal Employment Agency, Germany`s largest provider of labour market services.
Apart from offering bachelor degree courses, the HdBA is focusing on research and has been involved in research on national and international level. Moreover, the HdBA offers in-service training for employees of the Federal Employment Agency and other stakeholders in the field of labour market, vocational and educational training and career counselling.
Clinton Enoch
Clinton.Enoch@arbeitsagentur.de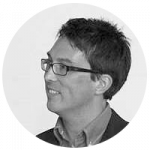 Dr. Thomas Jäger
Hochschule.ZaFET@arbeitsagentur.de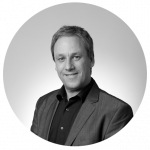 Prof. Dr. Jane Porath 
Jane.Porath@arbeitsagentur.de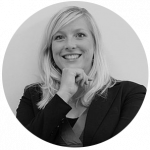 Sociedade Portuguesa de Inovação (SPI – www.spieurope.eu) is a private consulting company, created in 1997, as an active centre of national and international networks connected to the SME and innovation sectors. Since its inception, SPI has become a leading promoter of linkages between private sector companies, science and technology institutions, and national and international public and private organizations. From its onset, SPI embraced the mission of managing projects that promote regional, national and international development; stimulating entrepreneurship, innovation and knowledge management and creating strategic partnerships and business relationships. SPI has offices in Porto (headquarters), Coimbra, Lisboa, Évora, Azores, China, Spain, USA, and a permanent representation in Brussels, through our partnership with the European BIC Network. SPI has over 85 consultants from different nationalities and backgrounds.
Tiago Marques
tiagomarques@spi.pt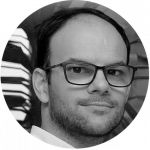 The aspire-igen group is the largest careers and training organisation in the Yorkshire region (an area with a population of over 5 million). The group is a not-for-profit social enterprise with 22 years' experience of supporting young people and adults into employment. Levels of social deprivation in Yorkshire are among the worst in the UK, with widespread pockets of exclusion and unemployment. The group supports social inclusion and regeneration by providing a range of guidance and training services. They also deliver vocational training programmes for NEET young people to prepare them for entry into the labour market and offer careers advice in 28 schools across the region. They are a recognised centre of excellence for professional development and provide training for careers and guidance professionals. 
Caroline Harrison
international@aspire-igen.com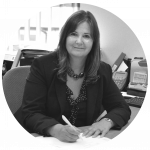 APPLIED VOCATIONAL PSYCHOLOGY AND POLICY RESEARCH UNIT (AVOPP)
The AVOPP was founded in 2005 by psychologists, educational scientists, statisticians and economists from Belgium, Canada, Germany, Lithuania, Luxembourg, Poland and Switzerland.
Among its founders were prominent scholars from prestigious universities such as – in alphabetical order – Augustyn Banka (SWPS University of Social Sciences and Humanities, Warsaw, Poland); Jean-Pierre Dauwalder (University of Lausanne, Switzerland); Bernd-Joachim Ertelt (University of Applied Labour Studies, Mannheim, Germany); Herrmann-Günter Hesse (German Institute for International Educational Research, Frankfurt am Main, Germany); Manfred Hofer (University of Mannheim, Germany); Czeslaw Noworol (Jagiellonian University Cracow, Poland); Kestutis Pukelis (Vytautas Magnus University, Lithuania); Christiane Schiersmann (University of Heidelberg, Germany); William Schulz (University of Manitoba, Canada).
While continuing their work at their respective universities these scholars have over many years been giving valuable guidance to the AVOPP. And even now when quite a few of them have become "emeritus", the AVOPP is privileged to be able to continue and rely on their counsel.
The association has among its objectives:
Development of studies and scientific projects.
Scientific accompaniment of similar studies and projects.
External evaluation of studies and scientific projects.
Development and promotion of transnational networks.
Development and realization of modules and programmes of qualification for careers advisers with certification.
Consultancy work in relation to measures and programmes of career development within the framework of human resources.
Edition and publication of scientific works.
Jean-Jacques Ruppert
jean-jacques.ruppert@education.lu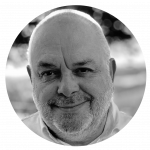 Public institution "eMundus" was established in 2009 in order to streamline research and implementation activities in the area of education and concerning with the use and adaptation of information and communication technologies in different spheres. 
The mission of eMundus is actively promote the knowledge society, while creating and developing services related to information and communication technologies, innovation and practical adaptation of education and professional and community activities seeking to ensure the quality of cooperation and unity between different generations and different social groups.
eMundus team is composed of experts who have long-lasting experience in management, educational and technological development spheres.  Team members take part in various international and national programs since 2006 years, participated, managed and developed previous Socrates, Lifelong learning, now Erasmus+ and European Structural Funds projects. Through many years created relations and collaboration with different institutions has developed strong co-operation and partnerships all over Europe with educational organizations, associations, research and development centers, public authorities etc.
Vida Drąsutė
info@emundus.eu